Join our team
Relationships, recommendations and referrals are essential business strategies—especially in our line of work. That's why our focus is on people: they're what really make us shine. We pride ourselves on finding incredible talent with a knack for addressing the unique needs of our clients and their families. We are a dedicated group of individuals from all walks of life, and we would like to give you a chance to get to know some of us a bit better.
We take care of physicians, so they can take care of us
A little about us
We have the wonderful and unique opportunity to service and support some of the most hard-working, industrious and essential individuals in our community: physicians. Our service model allows advisors to create their ideal pace to build real solutions for the financial wellness of those whose life's work is to keep us healthy.
A little about you
You are curious and committed. You are looking for job satisfaction and the ideal work-life balance. You could choose to work anywhere—but we're happy that you're considering us. Not only do we have 1,500 like-minded team members who strive for continual career improvement, they also aim to make financial planning more seamless for our clients.
In the Words of our Employees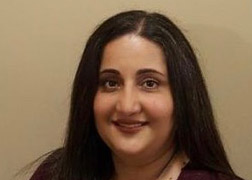 Rinky
Client Service Specialist
Calgary, AB
MD is full of opportunities that benefit me each and every day!
At MD, we are all a big family.
MD is a great place to work and provides lots of opportunities to grow each and every day—both personally and professionally. Working here is the best choice I have ever made!
The most meaningful part of my day is knowing that I have helped clients and the financial consultants that I support. Seeing a smile or hearing positive things and knowing I was able to contribute in helping clients and financial consultants is very rewarding. I have the chance to voice potential improvements we can make in order to create a better experience for our clients and colleagues. MD is full of opportunities that benefit me each and every day!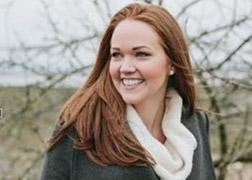 Samantha
Director, National Business Development
Vancouver, BC
We all have a strong and united purpose to support our physician clients in achieving their financial goals.
My job doesn't even feel like work!
There are many things I love about working at MD. The first being the people. Every day, I'm encouraged and inspired to work alongside brilliant leaders and colleagues. We all have a strong and united purpose to support our physician clients in achieving their financial goals. In my four years at MD, I have received overwhelming support from the leadership team and HR to develop my own leadership skills. The leadership team trusts our work ethics and our abilities, which gives us all independence to work in a way that matches our preferences and abilities. For example, I work out of Vancouver and the head office is in Ottawa, yet I feel as though I'm a part of a cohesive team.
I love being able to choose how and when I work. I am even given an annual budget that I can spend on my own development—work-related or otherwise. If you love what you do, you want to be part of a team and you are inspired by change, this is the company for you.
Employee Promise
Life moves quickly, and we are committed to not just keeping up, but being a leader. Our new affiliation with Scotiabank opens so many more doors for growth, while maintaining our amazing corporate culture and independent values. Our focus on our employee promise has only changed for the better and is designed to keep us accountable to the people who matter most: you.
People serving people
Unlike other firms that put the bottom line first, we put our clients first. That includes the business planning decisions we make and the flexibility we offer our advisors: an ethical foundation and the freedom to offer the right products as relationships flourish.
Supported for success
We believe in providing our advisors with the tools and resources they need to be successful, while injecting learning opportunities and competitive compensation packages, as well as incentives to make sure we attract the best talent—and keep them.
Best of both worlds
We offer and encourage true balance, which has never been clearer than with our powerful relationship with Scotiabank. We will maintain our reputation as a boutique firm with a focus on people. We will also take advantage of the global products and tools of one of Canada's biggest banks. We believe in giving our clients the best possible solutions, and our relationship with Scotiabank will help us expand our offerings.
Trusted brand to physicians
We pride ourselves on our deep knowledge in this space. We understand the nuances of financial planning for physicians and their families. It is our objective to maintain and grow our reputation in this industry and we will do so through innovating and investing in our front line.
Entrepreneurial meets enterprise
We attract amazing clients and employees and will never lose that focus. Our strategic teaming model allows us to consistently exceed client expectations. Regardless of your role, you'll be well supported to achieve success.
Experts within reach
We believe in full-spectrum support. So even though our advisors work remotely and independently, they are only a keystroke, tap or call away from experts dedicated to solve for any type of need. Collaboration is the key to our success—and our busy clients recognize that.
Awards and Accolades
Our commitment to our team and our clients is what drives us to be great. We are always looking for the best minds and personalities to join us in achieving our high standards. Here are a few examples of ways that we have been recognized in our industry.
Achievers 50 most engaged work places in 2018
We are thrilled to be recognized on such an honorable list with 49 other industry-leading organizations.
Canadian HR Awards: Best Learning & Development Strategy
Continual education is one of our commitments and we are thrilled to have that reflected with an award of this calibre.
Canadian HR Awards: Best Workplace Culture
Winning in this category is a valuable piece of our story. Our culture is something we pride ourselves on and a core pillar on which we build.
TalentBoard: CandE North American Candidate Experience Award
This award shines glory on the top 50 North American firms with a focus on promotion and quality experience, determined by industry data and employee surveys.
Ottawa Prism: Award for coaching excellence in the corporate sector
This award identifies organizations that are dedicated to advancing the coaching profession through high ethical standards. We are grateful to be recognized among amazing leaders.