Contact us
Find phone numbers and email contact forms for MD Financial Management services and departments here.
I'm new to MD
call
1 800 267-2332
Monday to Friday, 8 a.m. to 8 p.m. ET
Press 1 for General Inquiries after you choose a language.
email
Send a message to our team using the contact form below.
I'm a client
md trade centre
For questions regarding your MD Management Limited account; such as trades, statements and tax slips.
1 800 267-2332
Choose option 2 for Mutual Funds trading.
Choose option 3 for Equity trading.
md management general inquiries & online registration
1 800 267-2332
Choose option 1 for General Inquiries.
Choose option 5 for Online Registration.
md exo® direct advisory team
For questions related to MD ExO Direct, including account setup and portfolio allocation.
1 800 267-2332
Choose option 4 when prompted.
Physician in training? Your expenses can add up quickly.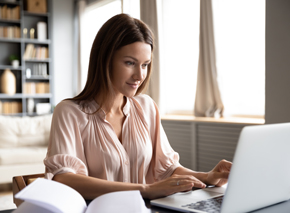 We're here to help with a limited-time offer of up to $650.
Because a little extra cash can go a long way.
Media inquiries
For all media inquiries including interview request.