Financial planning for physicians
Your financial situation is likely complicated — and that's why the planning process never stops.
Talk to an advisor
Create a path to the future you want
A financial plan is a manifesto that emerges as you and your Advisor work together to understand you and your goals. It's a written statement that reflects your hopes and ambitions. And it changes as needed so that it's always an up-to-date reflection of your wishes and financial situation.
Because MD specializes in physicians, your plan will help you anticipate and prepare for the challenges and opportunities you'll face from graduation, to residency, into practice, and well into retirement.
Asset management
Build a portfolio of assets that combines growth potential with your tolerance for risk. You'll have access to investments from every asset type and can continually adjust your mix to match your life stage and investment goals.
Financial management
Strike a balance between living well today, paying off your debt and saving for the future. We take a look at your income and expenses, work with you to define your short- and long-term goals, then create a plan to achieve them.
Risk management
Protect your earnings, your family's well-being and the legacy you want to leave. Your MD Advisor can help you determine the solutions you need, the right amount of coverage and whether you would benefit from individual solutions or corporately held ones.
Tax planning
Minimize the tax you pay now, through retirement, and when you leave a legacy. Along with your tax professional, we can help you determine the best way to generate the most tax-effective forms of income and transfer your wealth in a cost-effective way.
Retirement planning
Create a plan that truly reflects the reality of your career. That means making sure you have built up assets over time for your retirement and drawing an income from your portfolios (combined with other sources of income) so that you can enjoy the retirement lifestyle you want.
Estate planning
Craft a well-documented estate plan through discussion and review with you and your family, so that more of your wealth can be shared with your beneficiaries, with the least amount of stress and the greatest tax efficiency.
Six steps to financial planning
Our studies show that physicians who have concrete retirement plans are more likely to feel confident in their ability to retire comfortably.1
01
Establish and define the client-advisor relationship
At your first meeting with your MD Advisor, you will learn about the services we provide, what to expect from the financial planning process, how your MD Advisor is paid, as well as any fees and charges. Together you will determine how decisions will be made and how frequently you will meet.
02
Gather information, discuss goals and objectives
You will be asked to provide personal data and financial information so that your MD Advisor can see where you stand. By examining your cash flow, net worth, insurance and other financial areas, you can discuss your goals, objectives, risk tolerance and time frame.
03
Analyze your overall financial situation
Using advanced tools and resources, your MD Advisor will analyze your finances to determine whether your goals and objectives are realistic, and if you should consult with specialists such as an MD Estate and Trust Advisor or MD Insurance Consultant.
04
Discuss the plan with your MD Advisor
Your MD Advisor will develop your personal financial plan and make recommendations. If the plan involves other MD specialists, they will present the parts specific to their expertise. Your MD Advisor will note any concerns you have and revise recommendations when necessary.
05
Put your plan into action
Once you have agreed to the recommendations, it's time to put your plan into action. Your MD Advisor will help you prioritize what needs to be done, complete any relevant paperwork, and coordinate meetings with other MD specialists.
Financial planning is an ongoing process. At subsequent meetings, you will review your progress with your MD Advisor and identify any changes in your circumstances or objectives that would require changes to your financial plan.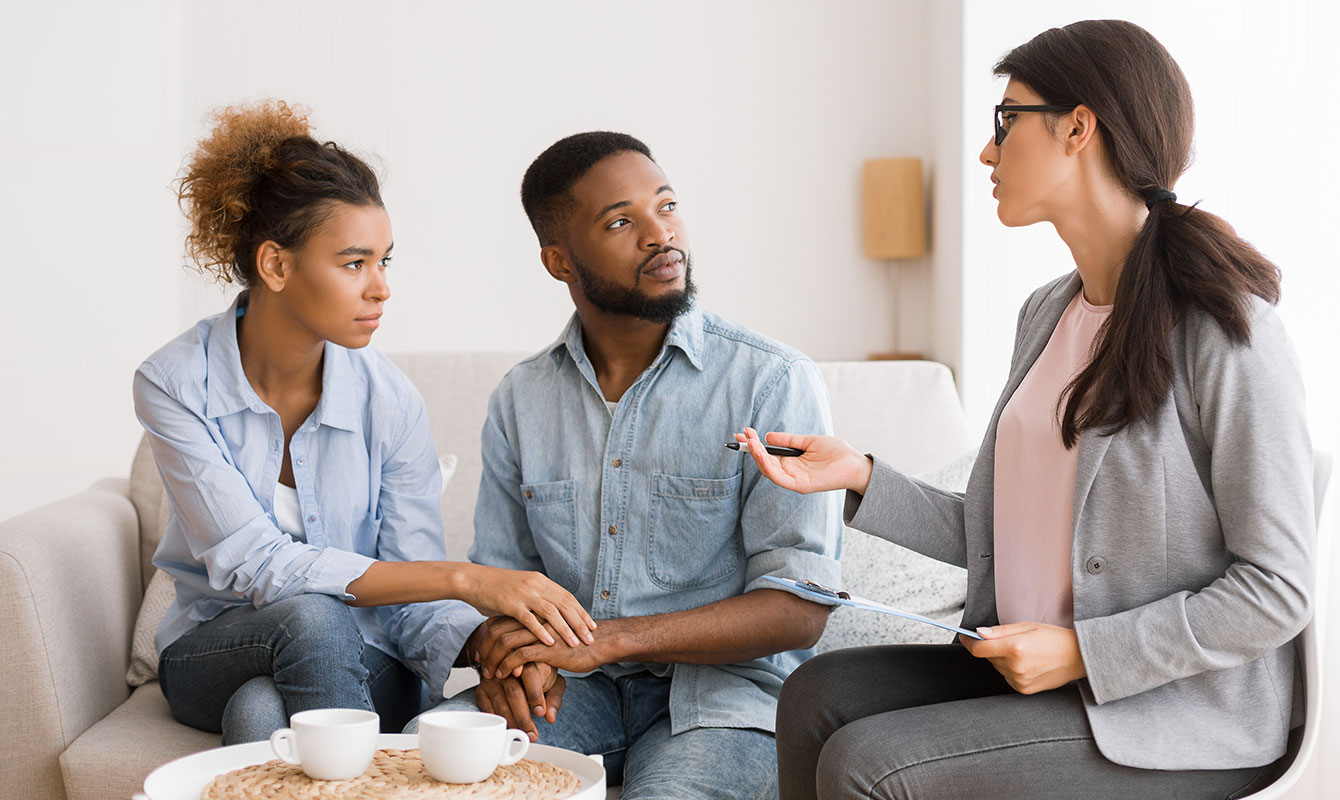 We earn your business and your trust every day
Your MD Advisor is committed to the highest standards of ethics and conduct. You can expect recommendations made with your best interest at heart, timely responses to your questions and concerns, and complete transparency about fees and other expenses.