More than 60 years ago, the Canadian Medical Association (CMA) realized that Canada's physicians needed an effective and affordable way to save for retirement. That led to the creation of the registered retirement savings plans that all Canadians enjoy today — and, in 1969, to the creation of MD Financial Management (MD).
Today, MD is the only national financial services firm that focuses solely on the unique needs of physicians and their families.
Where we are
MD is headquartered in Ottawa with more than 50 regional offices throughout Canada's provinces and territories. MD Advisors are also available for online meetings, at your convenience.
Committed to physicians
Our mandate is to help Canada's physicians and their families achieve their financial goals at every stage of their career, from the first day of medical school to practising and through retirement.
MD Advisors work primarily on salary — and are not paid any commissions for selling one investment product rather than another. Our Advisors provide objective advice that is in our clients' best interests.
Our clients have access to a suite of financial services, all in one place. They can also get one-on-one advice on every aspect of their financial health — from tax-efficient investments to insurance, retirement planning and estate planning.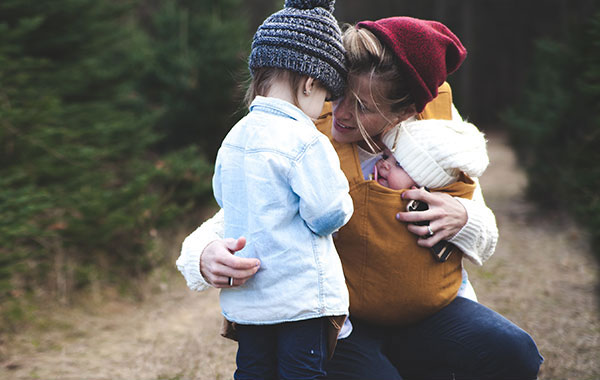 Community connections
MD has deep connections in the medical community.
PARTNERSHIPS
We believe that physician-member organizations play a vital role in the Canadian healthcare system. That's why we partner with collaborative physician-based organizations that share our values and, most importantly, are looking for opportunities to innovate. We want to help our partners build long-term, sustainable programming and support the physician community.
We are the exclusive financial services partner of more than 35 physician-based organizations. Some of these include:
SPONSORSHIPS
We sponsor numerous events, awards and programs throughout the year. Learn about our application process and apply for support.
FUNDING TO IMPROVE PHYSICIAN WELLNESS
MD, Scotiabank, and the CMA have pledged $115 million over 10 years to support the CMA's vision of a vibrant medical profession and a healthy population.
MD PHYSICIAN COUNCIL
We regularly consult with the MD Physician Council, a diverse group of physicians who meet four times a year to discuss MD's product and service offerings, along with trends and issues affecting Canadian physicians.
In the words of our clients
" No one is going to care as much about your money as you, but MD comes a close second. Many companies don't really get how our practices are run and the issues we face as physicians; the personal care I get from my PIC advisor is outstanding and I'm proud to call him my trusted advisor and friend. "
1969
MD Management is formed.
The MD Growth Fund is introduced, becoming the flagship fund of the MD family of funds.
1974
A seminar program for physicians and their spouses is launched to provide general business, investment and income tax information – MD's first foray into providing financial planning advice.
1983
MD's first three "branch" offices are opened in Montreal, Toronto and Vancouver to allow MD to be closer to clients and serve them better.
1985
The market value of clients' assets in the MD Family of Funds surpasses $1 billion for the first time.
1992
Three new investment funds are launched: MD Balanced Fund, MD Dividend Fund and MD US Equity Fund.
1994
MD expands to 11 branch office locations.
Total client assets under management exceeds $5 billion for the first time.
1996
MD TradeCentre is launched to facilitate clients' purchase and sale of stocks and bonds, third-party mutual funds, GICs and the MD Family of Funds.
MD expands to 30 branch offices.
1997
MD expands to 45 branch offices with approximately 150 licensed Financial Consultants.
The MD website is launched.
1998
Client assets under management exceed $10 billion for the first time.
1999
MD Private Trust Company commences business to provide clients with trust-related products and services.
2001
MD "home office" – 1870 Alta Vista Drive in Ottawa – opens its doors.
2002
MD Private Investment Management (MDPIM) is activated to integrate discretionary investment counselling services into MD's financial offerings.
2007
Client assets under management exceed $20 billion.
2011
J.D. Power and Associates' annual investor satisfaction survey named MD as one of only two financial companies worthy of a five-out-of-five "power circle rating."
2012
Client assets under management reach $30 billion.
2014
MD Private Investment Counsel (MDPIC – formerly MDPIM) is recognized as the largest non-bank-owned private investment counsel firm in Canada.
For the third year in a row, the MD Service Centre is recognized for its customer service excellence from SQM Group.
2017
MD announces the launch of its digital investment platform, MD ExO® Direct.
2018
The CMA sells MD Financial Management to Scotiabank, allowing MD to combine its physician-focused advice with financial solutions tailored to physicians.
2019
MD celebrates its 50-year anniversary of serving Canadian physicians and their families.
2020
MD, Scotiabank and the CMA announce a $15-million Physician Wellness+ Initiative to support the health and wellness of physicians and med students during the COVID-19 pandemic.