Invest your way through MD
Physician-focused investing and financial advice, delivered your way.
No two physicians are the same. Our custom suite of investing services are designed to let you manage your finances your way. At MD, our priority is the financial well-being of Canada's physicians and their families, so our services are priced below industry averages.1
The MD Financial Suite is set up so you can invest how you want, when you want and where you want.
What kind of investor are you?
Advisor Managed
DO YOU PREFER WORKING DIRECTLY WITH AN MD ADVISOR?
Managed Account
DO YOU PREFER AN AUTOMATED INVESTMENT PLATFORM WITH ADVISOR SUPPORT?
Self Directed
DO YOU PREFER TO MANAGE YOUR OWN INVESTMENTS?
MD Financial Suite
MD Signature Private Wealth Management
MD Private Investment Counsel
MD Plus™ account
MD ExO® Direct
Scotia iTrade®
Investor mindset
Advisor-led investor
Autonomous investor
Self-directed investor
"I want to work with an Advisor who delivers an elevated level of service and specialized advice — built uniquely around me"
"I want to work with a Portfolio Manager who makes all of the decisions about my investments"
"I want to work with an Advisor and be involved in decision-making"
"I'm comfortable setting up and monitoring my portfolio online through an automated investment service, with access to a team of Associates."
"I want to do my own research and trading"
Asset minimum
Open an account with as little as $25
✔
$500 or as little as $25/month of pre-authorized contributions
✔a
$200,000 for advisory services through video conference or $750,000 for in-person advisory services
✔
$3,000,000 in investable household assets
✔
Level of service
Online trading
✔
✔
Online-guided investing
✔
Comprehensive financial plan
✔
✔
✔
**
Enhanced financial planning
✔
Elevated level of service and support
✔
Exclusive events
✔
Dedicated MD Advisor
✔
✔
MDPIC Portfolio Manager
✔
MD Signature Advisory Team (Advisor e, Planner, Client Associate)
✔
MD Signature Private Wealth Strategy Team
✔
Investment options
MD Funds
✔
✔
✔b
MD Precision Portfolios™
✔
✔
✔c
MDPIM Pools
✔
✔
✔d
Third-party mutual funds
✔
✔
✔
Exchange-traded funds
✔
✔
✔
Bonds
✔
✔
✔
GICs
✔
✔
✔
Stocks
✔
Advisory services
Investing
✔
✔
✔
✔
Financial planning
✔
✔
✔
**
Incorporation planning
✔
✔
✔
Estate and trust
✔
✔
✔
***
Insurancef
✔
✔
✔
***
Bankingg
✔
✔
✔
✔
✔
Tax
✔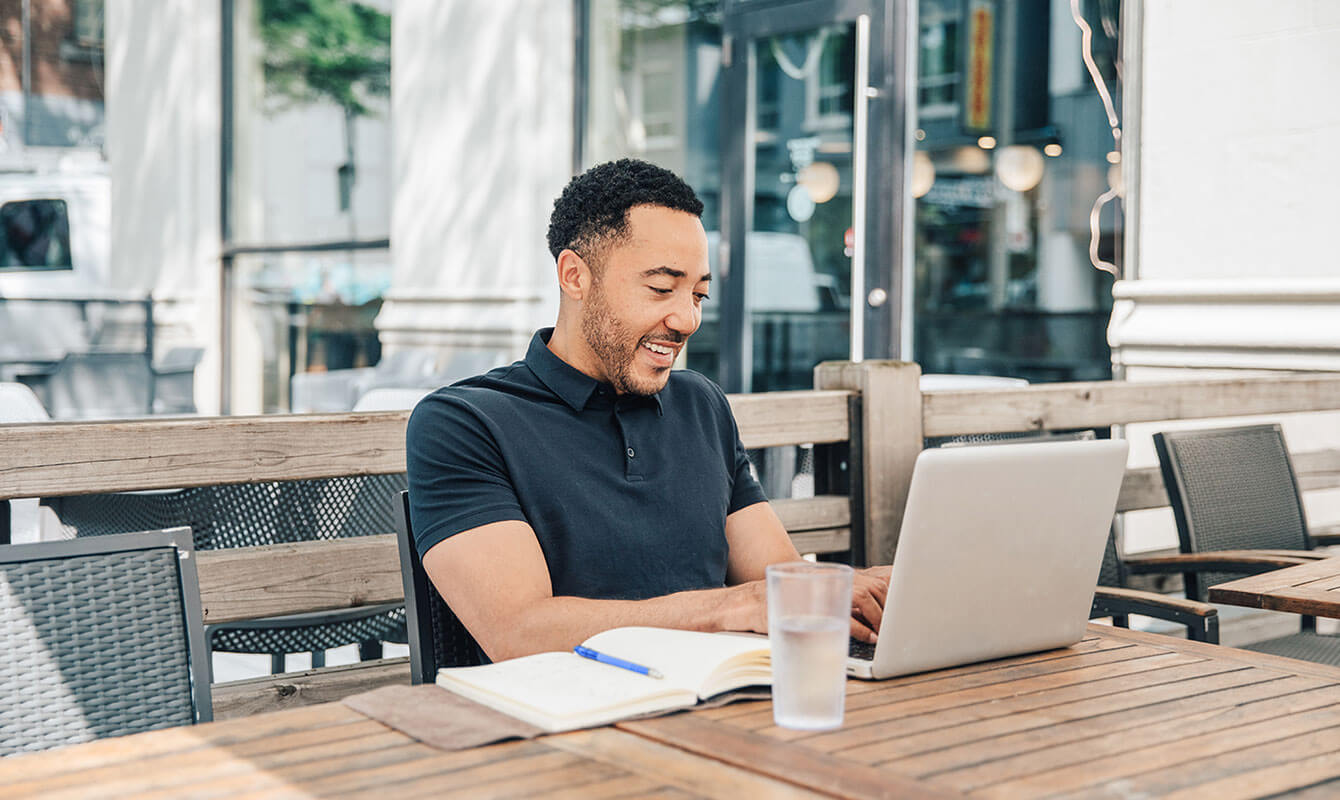 Talk to an MD Advisor
If you would like more information about these services, please contact your MD Advisor.