Our leadership team
Meet the people who guide MD Financial Management's commitment to Canada's physicians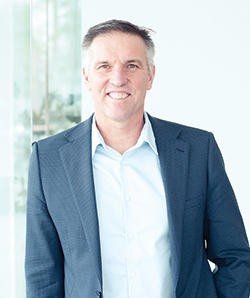 Daniel Labonté, MBA, CEC
President & CEO
With over 30 years in leadership roles across a variety of industries, I know there's nothing more powerful than the customer experience and its alignment with a brand's value. I believe success comes from a constant desire for development and opportunity. It's a grassroots approach that focuses on initiative and co-creation and that fosters positive growth across a whole organization.
As the CEO of MD, I am incredibly excited to lead a company whose sole purpose is the financial well-being of Canada's physicians and their families. I believe strongly in the power of trust, in cultivating deep relationships, and in always striving to achieve more. My passion for MD's mission to help Canada's physicians is a commitment both professional and personal — my daughter is currently completing her medical degree.
My past experience includes government, not-for-profit and business — established and start-up — in general management, marketing, technology and organizational development functions. I've worked hard to build a solid track record of successful strategic projects and initiatives and most recently successfully led a team of highly committed individuals focused on creating and delivering a first-class experience to clients.
I earned a bachelor of science degree and an MBA from the University of Ottawa. I am also a graduate of the Advanced Management Program at the Harvard Business School and hold a post-graduate certificate in executive coaching from Royal Roads University.
My greatest accomplishment is my family, and I enjoy travelling and time well spent with my two kids and wife of more than 30 years.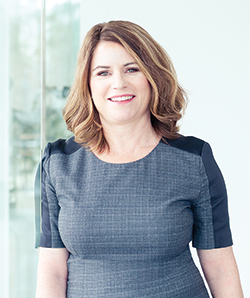 Pamela Allen
Vice President, Client Value & Performance
When it comes to delivering value to clients, there's nothing more important than taking meaningful care of individuals who spend their life's work looking after the health and well-being of our Canadian population. We know that lasting connections are the real way to make a difference and it's not only how we treat our clients, but also how we treat each other throughout the organization.
Over the last two decades, I've helped shape the MD you see today by spearheading important initiatives that help put women investors and leaders at the forefront. This ultimately elevates presence and builds confidence in ways that are invaluable. We work together with a common purpose and strive for excellence in everything that we do.
Looking back, I came to MD in 2006 serving in leadership positions in both Alberta and BC. I've been in the financial services industry for almost 30 years and have had both sales and leadership roles with wealth management firms.
I received a Bachelor of Commerce degree from the University of Alberta in 1991 and my CFP designation in 1999. One of my greatest roles is acting as a coach and mentor with MD, where I lead the Women in Leadership program, as well as the Female Physician initiative.