Your goals: Why you're investing in the first place
Whatever your goals might be — your dream home, the education of a loved one, your ultimate vacation, giving back, or your perfect retirement — they should determine the right investment plan for you. We'll work with you to develop a plan that's uniquely yours to help you reach your goals while minimizing investment risk.
Helping physician families with physician-focused advice: it's what we do
You are different from other professionals — you, your career, and your journey are unique. We get that; it's why more than 38,0001 physician households trust us to anticipate their needs and help them meet their financial goals.
Make your goals "real"
Determine the timing and cost of your goals, and how much you need to save. Establish when to invest, and what types of investments to hold in what accounts.
Grow your wealth
Get personalized, cost-appropriate strategies that take advantage of ways to save on taxes — strategies like incorporation, balancing your RRSPs and TFSAs, and more.
Stay organized
Invest while keeping an eye on your cash flow, key dates (contribution deadlines, personal and corporate tax years, etc.), contribution limits and tax considerations.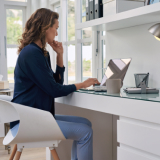 Invest your way
We provide many ways to invest. That's because we know that some enjoy the challenge of a self-directed approach, while others prefer a hands-off style that leaves decision-making to a team of professional portfolio managers.
Learn more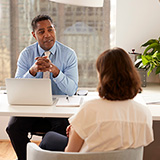 Helping you keep your tax bill in check
There are many physician-focused tax-saving strategies available, and we can help find the ones that work best for you.
Learn how
Diverse investment solutions
Explore the full range of products we offer to help you reach your short- and long-term goals.
Fund performance and unit values
Up-to-date fund figures are always available, so you can see how our teams of international managers are delivering value and performance on a daily and monthly basis.
View fund performance
Our fees are no mystery
Our reporting goes beyond regulatory requirements to provide you with a complete picture of how your fees are used to pay for management expenses, operating costs and taxes. Learn more
Track and manage your investments with My MD
With My MD you're able to track your financial goals, see how well your investments are performing, get instant access to your documents and your transaction history online and communicate securely with your MD Advisor*.
Keep better connected to your finances.
* MD Advisor refers to an MD Management Limited Financial Consultant or Investment Advisor (in Quebec), or an MD Private Investment Counsel Portfolio Manager.
** 2021 MD Physician Retirement Readiness Study - Most physicians have thought about retirement, but only one in three physicians has created specific retirement goals.
1 As of July 2021, more than 38,000 physician households work with the MD Group of Companies (MD Financial Management Inc., MD Management Limited, MD Private Trust Company, MD Life Insurance Company and Scotia Wealth Insurance Services Inc.). See a detailed list of the MD Group of Companies.